Catchment Management
Invereshie and Inshriach National Nature Reserve
The Allt a' Mharcaidh catchment lies in the heart of the Invereshie and Inshriach National Nature Reserve (NNR), on the north-western edge of the Cairngorm mountains, close to the village of Kincraig. It is one of a suite of nine NNRs within the Cairngorms National Park. Extending to over 3,600 hectares (ha), the Reserve includes both ancient Caledonian pinewood and younger Scots pine woodland. The dramatic ice-sculpted carved slopes are swathed with heaths and blanket bog culminating in the Arctic-alpine environment of the high mountain plateau and the summits of Sgor Gaoith and Carn Ban Mor to the east.
The woodlands of the Reserve form part of a continuous chain of Caledonian pinewood that stretches from Glen Feshie in the south-west to Abernethy Forest in the north-east, the largest area of Caledonian pinewood in Scotland.
The varying altitude gives rise to an incredible diversity of habitats across the Reserve, and an equally impressive mix of iconic Scottish wildlife. The pinewood provides refuge for rare species such as capercaillie, red squirrel, twinflower and the Scottish crossbill. The moorland is home to ptarmigan and golden eagle and on the mountain plateau, a soft mantle of moss heath provides habitat for breeding dotterel. Red deer roam these hillsides and rare lichens, liverworts, mosses and fungi flourish in the sheltered woodlands and up to the highest peaks.
The Reserve is managed jointly by Scottish Natural Heritage (SNH) and Forestry Commission Scotland (FCS). One of the purposes of the NNR is to offer opportunities for research into the natural heritage and therefore SNH and FCS welcome the contributions that the various research bodies are making within the Allt a Mharcaidh catchment. The site managers also make sure that research does not impact on the special qualities of the NNR. A permit system therefore operates for all research.
Invereshie and Inshriach is one of 58 NNRs in Scotland. Scotland's NNRs are special places for nature, where some of the best examples of Scotland's wildlife are managed. Every Reserve is carefully managed both for nature and for people, giving visitors the opportunity to experience the rich natural heritage.
For further information about Invereshie and Inshriach National Nature Reserve please visit www.nnr-scotland.org.uk or contact:
Scottish Natural Heritage
Achantoul,
Aviemore,
Inverness-shire, PH22 1QD.
Telephone: 01479 810477
Fax: 01479 811363
e-mail: easthighland@snh.gov.uk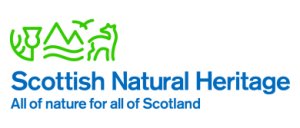 Forest District Manager,
Forestry Commission Scotland,
Tower Road,
Smithton,
Inverness, IV2 7NL
Telephone: 01463 791575
Fax : 01463 793872
email : irsfd@forestry@gsi@gov@uk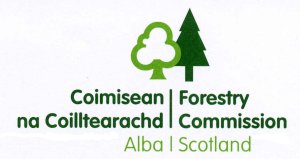 | | | |
| --- | --- | --- |
| Updated: 12 Aug 2014, Content by: RH | | |