LandscapePartners
About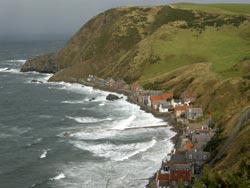 Scotland
© Carlos Galan Diaz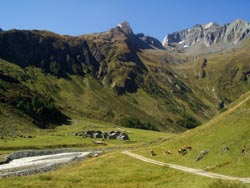 Austria
© Gunter Prager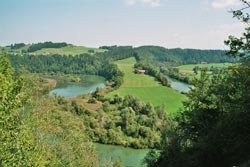 Germany
© Karl Martin Born
Aims
The objective of the project is to identify, analyse and assess the contribution of multi-stakeholder partnerships to the sustainable management of rural landscapes and to the well-being of communities in three European countries. In addition, the project aims to answer the question which factors determine the resilience and longevity of groups, and whether externally induced groups are as viable as groups that have formed from the bottom up through local stakeholders' initiative.
The LandscapePartners project has three main research objectives:
to identify and describe examples of 'bottom-up' and 'top-down' initiated multi-stakeholder partnerships in order to produce a classification of different types of groups, their specific area of involvement and the types of contributions that groups provide in order to enable statements about group-specific and location-specific differences;

to identify, analyse and assess the contribution of multi-stakeholder partnerships to sustainable landscape management, taking into account a) the economic, social/cultural and environmental aspects of sustainable development and b) the perspective of group members and external stakeholders at various levels. This will allow for a comparison and synthesis of the resulting assessments; and

to use these results to develop recommendations for the appropriate support of groups in terms of EU and national government funding and institutional arrangements regarding participatory processes, in the light of the new knowledge gained on how local partnerships can be successfully initiated and maintained through EU or national government policy (relating to participatory and partnership approaches required by the EU Water Framework Directive (WFD) and the EAFRD Regulation).
| | | |
| --- | --- | --- |
| Updated: 19 Jun 2020, Content by: KP | | |