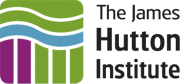 Publications
This page contains the details of the various LADSS peer reviewed papers and other publications since 1999 - some of which are available to download by clicking on the title.

Filter papers by year:
2010 | 2009 | 2008 | 2007 | 2006 | 2005 | 2004 | 2003 | 2002 | 2001 | 2000 | 1999 | all
or use our Search tool.
A typology for defining agritourism
Phillip S., Hunter C., and Blackstock K. Tourism Management 31 (2010) 754–758.
GIS Tutorial Manual (Version 2.3)
Miller D.G., and McKeen M. Created as part of the teaching materials from the GIS and RS module of the Sustainable Environmental Management and Countryside Management Undergraduate Degree Courses at the Scottish Agricultural College, Craibstone, February - May 2010
Validation of biophysical models: issues and methodologies
Bellocchi G., Rivington M., Donatelli M., and Matthews K.B. Agronomy for Sustainable Development, 30 (2010), 109-130.
Technical assessment and evaluation of environmental models and software: Letter to the Editor
Alexandrov G.A., Ames D., Aumann C., Bellocchi G., Bruen M., Crout N., Erechtchoukova M., Hildebrandt A., Hoffman F., Jackisch C., Khaiter P., Mannina G., Matsunaga T., Purucker S.T., Rivington M., Samaniego L., and Sherman B. Environmental Modelling and Software (2010). Published online.
Integrated solutions for biodiversity, climate change and poverty
Munang R.M., Rivington M., Lui J., Thiaw I., and Kasten T. UNEP Policy Series, Ecosystem Management Policy Brief, No.1 (2010).
Raising the bar? The challenge of evaluating the outcomes of environmental modelling and software
Matthews K.B., Rivington M., Blackstock K.L., McCrum G., Buchan K., and Miller D.G. Environmental Modelling and Software (2010). Published online.