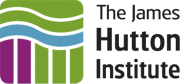 Publications
This page contains the details of the various LADSS peer reviewed papers and other publications since 1999 - some of which are available to download by clicking on the title.

Filter papers by year:
2010 | 2009 | 2008 | 2007 | 2006 | 2005 | 2004 | 2003 | 2002 | 2001 | 2000 | 1999 | all
or use our Search tool.
Applying Genetic Algorithms to Multi-objective Land-Use Planning
Matthews, K.B. A thesis submitted in partial fulfilment of the requirements of The Robert Gordon University for the degree of Doctor of Philosophy, October 2001.
Integrating CropSyst with a Multiple-objective Land Use Planning Tool (LADSS)
Rivington M., Matthews K.B., Sibbald A.R., Stöckle, C.O. 2nd International Symposium Modelling Cropping Systems, Florence, Italy, 16-18 July 2001, 171-172.
Combining Photogrammetric Camera and IR Videography to Define Within-Field Soil Sampling Frameworks
Tapping J., Matthews K.B., Wright G.G. and Wright R. 18th Biennial Workshop on Color Photography and Videography in Resource Assessment, University of Massachusetts, Amherst, Massachusetts, 16-18 May 2001.