GIMI
Applied Research
Geoforensics and Information Management for crime Investigation (GIMI)
Project Staff - Patricia Bellamy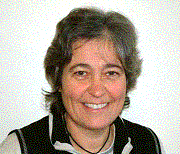 Mrs Patricia Helen Bellamy, BSc
Principal Research Scientist
National Soil Resources Institute
Cranfield University
Silsoe
Bedfordshire
MK45 4DT
Email:- p.bellamy@cranfield.ac.uk
Website:- www.silsoe.cranfield.ac.uk/nsri
www.silsoe.cranfield.ac.uk/staff/cv/p_bellamy.htm
Tel: : +44 (0)1525 863260
Current research activities
Soil carbon and climate change
http://www.silsoe.cranfield.ac.uk/nsri/research/carbonloss.htm
We have found large losses of carbon from soils across England and Wales from 1978-2003 in the two samplings of the National Soil Inventory. In continuing research we are exploring how far the losses can be explained by changes in climate versus changes in land management. Funded by Defra.
Performance criteria for soil monitoring schemes
Monitoring schemes must be designed to detect changes in soil properties (e.g. soil carbon, acidity, erosion) with specified precision and accuracy, taking into account the property's rate of change, its spatial variation, and analytical constraints. Funded by Defra
SoilFit project
Contributing to collaborative project lead by Macaulay Intitute on developing tools for soil characterisation for use in forensics. Funded by EPSRC.
Analysis of spatial and temporal data using geostatistical techniques, design of monitoring schemes and application of robust and traditional statistics to soil and other environmental data.
Publications
Bellamy P.H., Loveland P.J., Bradley R.I., Lark R.M. & Kirk G.J.D. (2005) Carbon losses from all soils across England and Wales 1978-2003. Nature, 437, 245-248.
Lark R.M., Bellamy P.H. & Rawlins B. (2005) Using robust multivariate geostatistical modelling of spatio-temporal variability to monitor change in metal concentrations in the topsoil. Geoderma, in press.
Holman I.P., Palmer R.C., Bellamy P.H. & Hollis J.M. (2005) Validation of the UK groundwater vulnerability methodology using a national nitrate database. Hydrogeological Journal, in press.
Verheijen F., Bellamy P.H., Kibblewhite M. & Gaunt J. (2005) Organic carbon ranges in arable soils of England and Wales. Soil Use and Management 21, 2-9.
Webb J., Bellamy P.H., Loveland P.J. & Goodlass G. (2003) Crop Residue Returns and equilibrium soil organic carbon in England and Wales. Soil Science Society of America Journal 67, 928-936.
Brown C.D., Bellamy P.H. & Dubus I.G. (2002) Prediction of pesticide concentrations found in rivers in the UK. Pest Management Science 58, 363-373.