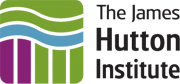 Policy Support
The LADSS team has recently been working on the following policy support projects related to CAP Reform 2015:
Future CAP Stakeholder Group
This work contributes to the wider body of work shared via the Future CAP Stakeholder Group on which members of the research team sit. Details of the Future CAP Stakeholder Group, including papers presented at stakeholder meetings, may be found on the Common Agricultural Policy - Future CAP Stakeholder Group website.
Past projects in which the LADSS team has been involved:
Areas of Natural Constraint Working Group
CAP Regionalisation Workstream
Stocking Rates of Land Capability for Agriculture Classes
Redistributing Single Farm Payment: Options and Consequences - presentation at Knowledge Scotland event "A bright future for Scottish agriculture after CAP reform?" in Edinburgh on Friday 24 February. During the event, the James Hutton Institute team took the opportunity to display the following posters highlighting current research activities: poster 1, poster 2, poster 3
Future CAP Payments - estimating the area potentially eligible for Single Farm Payment
Pack Inquiry Support - testing the LCA and LFA as a basis for Pillar I CAP payments
Estimating GHG Emissions – testing the feasibility of making annual estimates of GHG emissions from the land use change/forestry sector data from the Integrated Accounting and Control System
Analysis of SAF & JAC - using data from the Single Application Form to derive data to be used in the June Agricultural Census with colleagues from REAS-Statistics
A key development for the team has been participating in the EU FP7 project SMILE (Synergies in Multi-scale Inter-Linkages of Eco-Social Systems). Here we are applying Social Metabolism Approaches (SMA) to assess sustainability. SMA provides a rigorous, consistent and holistic overview of system performance underpinned by detailed indicators of the extent and intensity of resource use.