The Machair teaching resource uses the 'Uists' as an example of Rural Land Resources. The illustrative maps below show the location of the Western Isles. The aerial photo is from Howmore, South Uist and shows the pattern of land use on croft land.
If you are a first time visitor, try starting at the Resource Description to find out more about the physical and human geography.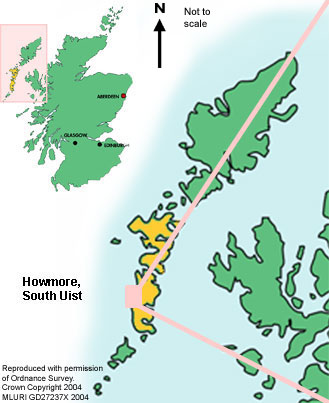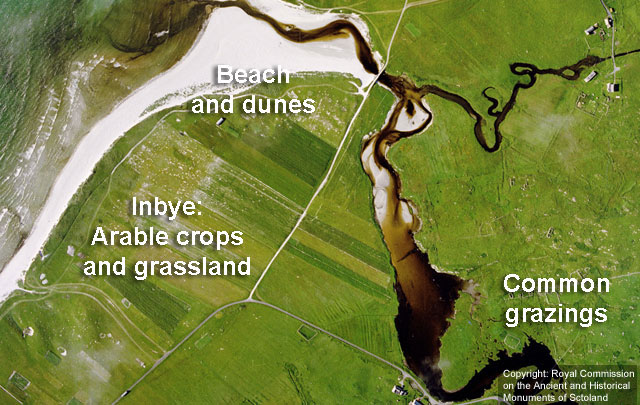 You will find out more about the terminology of the land use shown on the aerial photo in the township management section.