Policy support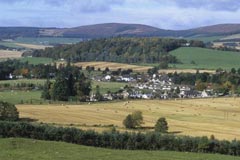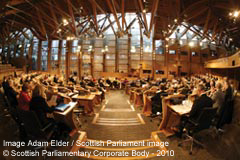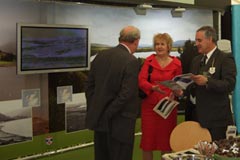 We are proud of the robust, independent and policy relevant research that we conduct at the Macaulay Land Use Research Institute. We are keen to ensure that it feeds into policy development, implementation and evaluation at local, national and international level. On the policy support pages we aim to make it easier for those developing and influencing policy to access our research and expertise. Whilst we particularly highlight topics of current interest, we have expertise in a wide variety of areas (see our research themes). If you have general questions or feedback about our research please contact us and we will get back to you promptly.
Topics
Here we bring together work carried out at the Institute (as well as other key sources) on current policy topics. The aim is to highlight the role of our research in policy development, and provide a one-stop-shop of materials on key topical issues.
Consultation Responses
We respond to consultations from Government and its agencies, and calls for evidence from the Scottish Parliament. Our latest responses are listed below:
Policy Briefs and Publications
We write clear and concise policy briefs on a wide variety of topics. Other publications include reports, academic papers, newspapers and magazine articles, leaflets and educational resources, maps and books.
Research Themes
Find out more about our how our research programmes contribute to policy development.
Research Partners
The Rowett Institute of Nutrition and Health's "Mind the Gap" project aims to improve engagement between policy and research teams. More information can be found at www.rowett.ac.uk/mtg
Knowledge Scotland
knowledgescotland.org is an online resource for policymakers and Government stakeholders that is focused in the food, health, environment and rural sectors. A recently produced video gives a flavour of the vast range of work undertaken by the specialist institutes that make up Knowledge Scotland. View the video.
| | | |
| --- | --- | --- |
| Updated: 27 Nov 2019, Content by: CN | | |