Soil Quality
Page 1 of 2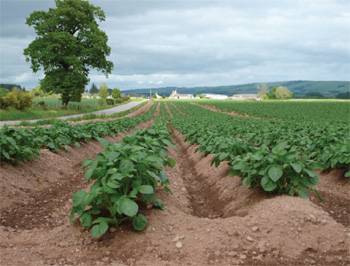 The overall aim of this research is to provide scientific evidence on the sustainable management of a range of soil/ land-use combinations in Scotland.
These can then be used to develop or support policy.
The research will consider a range of soil functions and their value to society.
In addition to their value in crop production and as a source of biodiversity, the main functions of soil that will be considered are (i) nutrient cycling and losses and (ii) carbon sequestration and greenhouse gas emissions.
The main soil and land-use systems that are being studied are:
soils used for intensive arable production
soils used for mixed rotations in low input systems
soils undergoing transition from heather moorland to native Scots pine woodland
peat soils, especially in relation to carbon sequestration and greenhouse gas emission
The choice of soils reflects the unique nature of Scottish soils within the UK. Here, organic soils (or soils with organic upper horizons) predominate, and even in mineral soils in Scotland, the mean carbon content is 5.5% - much higher than in southern Britain.
The land-use systems chosen represent either those that will be most affected by environmental change in that they are the most actively managed, or have particular natural heritage or conservation value.
Related Research Areas
| | | |
| --- | --- | --- |
| Updated: 15 Jun 2016, Content by: MC | | |