Assessing soil quality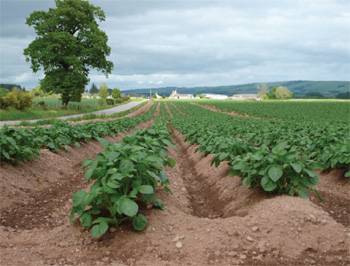 Scotland is fortunate to have one of the best soil information databases and archives in Europe, namely the National Soils Inventory (NSI).
It comprises 720 sites with over three thousand archived samples, which have been analysed for their physical and chemical properties.
The grid based sampling that constitutes the NSI allows us to define what soil features are associated with important land use-soil type combinations. It also allows us to analyse their coverage at a range of geographical scales, and it aids in the design and planning of new sampling programmes.
In the 25 years since the sampling for the NSI was conducted, Scotland has seen a great deal of environmental change.
Many areas have experienced different land uses, such as woodland regeneration or grassland extensification. Contamination is a problem in many areas, and Scotland's predominantly organic soils will also have been particularly affected by climate change.
Therefore, there is a need to update the NSI to chart these recent changes. Technological and scientific advances mean we can also provide new data (especially physical and biological) that are missing from the existing database. This new information will allow us to predict more accurately the impact of climate change and new land-uses on soil health.
| | | |
| --- | --- | --- |
| Updated: 15 Jun 2016, Content by: MC | | |