Soil Quality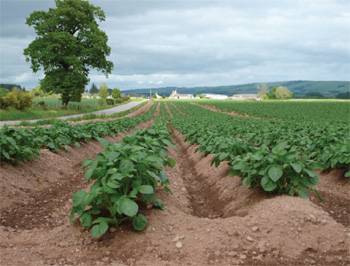 Soil quality has become an important political issue throughout society at the global, European, national and local levels. Significant policies and strategies include:
Soil Charter (Council of Europe, 1972)
World Soil Charter (FAO-UN, 1981)
Sustainable Development (UN Agenda 21, 1992; UK Strategy, 1994; Indicators, 1996)
Sustainable Use of Soils (RCEP Report, 1996)
Soil Protection Strategy (EA/ DETR/MAFF stakeholders meeting, 1999)
EC Thematic Framework for Soil Protection (2002)
Following devolution, the Scottish Government's Environment and Rural Affairs Department (SEERAD) is responsible for developing soil-related policies and responding to initiatives in Europe.
Recent reform to the Common Agricultural Policy (CAP) now emphasises the custodianship of land rather than maximising production.
Its Good Agricultural and Environmental Condition (GAEC) requirements include measures to encourage farmers to maintain organic matter levels, to minimise erosion, to prevent soil compaction and to maximise biodiversity.
More on policy relevant soil work
See the Scottish Parliament Information Centre (SPICe) briefing, 'Soil Protection in Scotland', to which the Institute was a major contributor.
The review of the State of Scotland's Farmed Environment 2005 covers many of the key issues surrounding soils and soil management.
| | | |
| --- | --- | --- |
| Updated: 15 Jun 2016, Content by: MC | | |