Soil Quality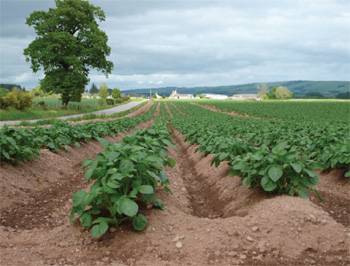 We have created a range of data, computer models and other information products from our research that provide guidance on sustainable soil management to a range of different end-user groups. Examples of these can be found by following the link below:
Our current work includes the development of the following products:
A web-based interactive query tool to disseminate data to stakeholders and allow on-line comparison of National soil data;
Decision support tools for the field assessment of soil quality e.g. maps and field keys to identify soils vulnerable to a range of pressures;
New models which predict the effect of climate or land use change on soil at the landscape scale and on carbon and nitrogen in organic rich soils;
We will also develop new physical, biological and chemical techniques that will have applications in areas such as the biotechnology industry, soil forensics and the assessment of soil health and biodiversity.
The Soils Group has a number of active interactions with end-users and is extending these through the formation of a Soils Consultative Group which includes staff from SEERAD policy and agricultural staff, SEPA, SNH, FC and from land users represented by the NFUS and SRPBA.
| | | |
| --- | --- | --- |
| Updated: 15 Jun 2016, Content by: MC | | |